Barcaldine, Queensland 4725
$1.3 Million Negotiable
Caravan Park + Holiday Units with Servo & Residence
Offering a return on investment of 24% a year, this is a very solid business proposition in a key tourist destination.

Rich in history and heritage, the charming country town of Barcaldine is 520km from Rockhampton. It is an excellent base from which to explore central west Queensland.

Barcaldine offers a great range of amenities to locals and visitors, including a swimming pool, museum and racecourse.

Homestead Caravan & Tourist Park enjoys a great location, close to two major highway intersections, and sitting on 2 acres of land.

The park is a real home away from home for visitors, offering a great range of accommodation, from onsite cabins and self-contained units to 55 powered and unpowered sites.

Of course, all the usual holiday park features are here, but this one offers those little extras that result in happy campers, such as free Billy Tea & Damper nights, and live entertainment.

Other facilities making this one a stand-out for a wise investor include:

• Large shop/kiosk

• Caltex service station + Government Contract for fuel

• Hot food sales

• Separate owner's accommodation

• 3 amenities blocks + camp kitchen

It's easy to see why visitors return year after year to the Homestead Caravan & Tourist Park, boosting that all-important ROI to an impressive 24%. Easy to run, with an established reputation and clientele, this would be a wise choice for a savvy buyer.
Business Features
Business Snapshot
Price: $1.3 Million Negotiable
Trial: no
This listing last updated: 26th Jul 2017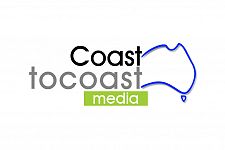 Coast to Coast Media

1300 306 749