Belconnen, Australian Capital Territory 2617
SOLD
Cafe/Coffee Shop
Franchise
Retailer
Market Leading Gelato Franchise for Sale Westfield Shopping Centre ACT FS
Owner/Manager can earn $37k+ Sale Price $50k
This is a franchise with the market leader in the gelato/cafe sector. It was established in 2012 in this busy Westfield shopping centre in Canberra. It has been operated under management since it was opened. It's offered for sale for a fraction of what it cost to establish. An owner manager is sure to improve this business simply by being involved personally.
Benefits include:
- Largest gelato franchise in Australia
- No retail food experience required
- Excellent Return on Investment
- Initial and ongoing training
- Operational and marketing support
- Fixed royalty model
- Become a Master Gelato Maker
- 4 years lease remaining with potential to renew in 2019
- Better than setting up a new business. Already making profits with loyal customers
- Potential to improve & benefit
Conditions of Sale:
The Buyer will need to be approved by the franchisor and successfully complete the training.

If you want a business at absolutely rock bottom price with considerable opportunity to improve, this could be the one. if you are ready for a challenge, independence and an exciting new career in a unique business; This is the perfect opportunity to change your lifestyle, your income and your future.
This is suitable for an owner/manager or family looking to buy a good lifestyle and receive good returns and rewards in exchange for hard work.
Business Features
Business Snapshot
Price: SOLD
Trial: no
This listing last updated: 21st Apr 2016
Frank Sassin

0422 000 444
0422 000 444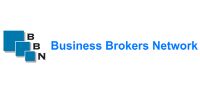 Belconnen, Australian Capital Territory 2617 Exact map location not provided