Bendigo, Victoria 3550
$270,000
Long Established Freight Business
Tired of being bossed around? Here's an opportunity to become your own boss and call all the shots with this long established and profitable freight business in Bendigo.

Approximately 150km from Melbourne, Bendigo is the fourth largest inland city in Australia with a solid economy based on tourism, commerce, education and primary industries.

Connected via the Calder Freeway to Melbourne - less than 2 hours by road - Bendigo is considered to be a gateway city in the transport of produce and materials from northern Victoria and the Murray to the Port of Melbourne and beyond. And that's perfect for the freight business!

Established for more than 28 years, this run has it all, with a solid and loyal customer base, an income of $3500-plus a week and a great margin for growth.
The run is operated by a large central Victorian wholesaler, over 5 12-hour days a week. It's a very solid and genuine opportunity and needs to be based in Bendigo.

At a glance:
• Registered Isuzu 10-pallet Truck 2008- fridge / freezer and dry
• Truck and refrigeration system serviced on a regular basis
• Full training provided

If you're happy with $3500 a week, just keep the business going as it is. Alternatively go for growth and you'll be reaping the rewards.
Business Features
Business Snapshot
Price: $270,000
Trial: no
This listing last updated: 8th Oct 2016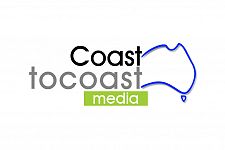 Coast to Coast Media

1300 306 749