Brisbane City, Queensland 4000
$2,375,000
Established 99-Place Child Care Centre - Brisbane Bayside, QLD
Located in one of Australia's premier growth corridors and tourist destinations, this is a very sound long-term investment, generating an excellent income in a growing industry.
This freehold, 99-place Child Care Centre, with a Brisbane Bayside address, was established 10 years ago, and is within easy reach of stunning countryside, sandy beaches and recreational areas.
The region is known for its fabulous lifestyle, offering fishing, sailing, boating and beaches, yet the world class shopping and entertainment centre of Brisbane is on the doorstep.
Everything about this business is positive, starting with the ongoing and growing demand for quality child care in this fast growing region.
The recently renovated Centre is spacious, air-conditioned and offers flexible use, situated on a 4,197sqm freehold block.
A government-funded transport service agreement and a location directly opposite the state primary school has given this business a virtual monopoly with no direct competition within its catchment area.
This business operates with an experienced management team who can facilitate a smooth transition to new ownership.
At a glance:
• Gross turnover of $1,000,000 p.a. and a net profit ranked as high industry yield
• Insurance replacement cost of building estimated at $1,600,000
• Current 20 year registered lease would enable a passive freehold/leasehold ownership arrangement if required

This would be a great investment for a buyer seeking a solid return with little or no involvement in the day-to-day running of the business. Alternatively, a motivated owner/operator may wish to take over this already profitable operation and expand the business.
Business Features
Business Snapshot
Price: $2,375,000
Trial: no
This listing last updated: 5th Apr 2017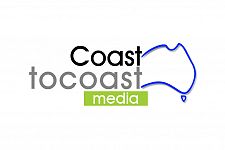 Coast to Coast Media

1300 306 749