Byron Bay, New South Wales 2481
$230,000
Iconic Byron Bay Lounge Cinema - Byron Bay, NSW
Iconic Byron Bay Lounge Cinema situated in an excellent Leisure Complex, Spa, Brewery, Restaurant, Luxury and Backpacker Accommodation. Foot traffic of 30,000 per annum. Long and reasonably priced lease.

* Established 1995

* Renovated Theatre and Digital State of the Art Equipment

* Multi purpose Venue

* Mainstream and Arthouse Film Exhibition

* Excellent Web presence and Social Media engagement

* Online Ticketing

Excellent potential for 2nd screen operation. 1st run films more than doubling income.

Great opportunity to enjoy the relaxed Byron Bay Lifestyle.
Business Features
Business Snapshot
Price: $230,000
Trial: no
This listing last updated: 8th Oct 2016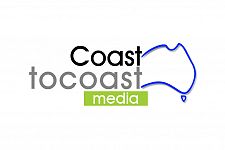 Coast to Coast Media

1300 306 749