Clermont, Queensland 4721
Freehold price: $628,000 + SAV
Freehold Profitable Licensed Post Office
This is a rare opportunity to not only purchase a highly profitable business, but also to become your own landlord! Included in this excellent investment package are the freehold premises and land (903sqm), so you'll never pay rent again.

Clermont Licensed Post Office enjoys a great position in this busy Central Queensland town, 274km from Mackay, on the junction of the Gregory and Peak Downs highways. An important centre for the large coal mines in the area, and the agricultural industry, Clermont is one of northern Australia's most historic towns, and draws its fair share of tourists.

Licensed Post Offices (LPOs) make up around two thirds of Australia's national postal outlet network, and Australia Post is a brand that everybody knows. Consequently, this high performing business boasts a strong six-figure turnover.

Trading just 5 days per week, this is a business that offers not only an excellent income, but also a great lifestyle balance.

The current owner has created a standout business model, with access to excellent management and business systems, and a loyal customer base.

At a glance:
- Annually revised fee and commission structure, with discounts for purchasing Australia Post products
- No ongoing franchise or license fees
- No prior experience required all initial training and ongoing support is provided

A well established business in a strong local community, this is an unbeatable opportunity to take advantage of the amazing lifestyle opportunities Central Queensland has to offer.
Business Features
Business Snapshot
Price: Freehold price: $628,000 + SAV
Trial: no
This listing last updated: 19th Oct 2016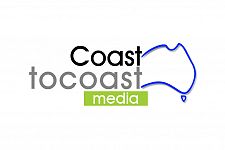 Coast to Coast Media

1300 306 749