Coffs Harbour, New South Wales 2450
Successful Leasehold Motor Inn with Great Lifestyle Close to the Beach
Urgent Sale
Landlord Has Frozen Rent for Next 5 Years
Get In Now

Situated in one of Australia's best lifestyle locations, this is a rare business to find - for all the hard work's been done and now it's up to the new owner to build the profits. And the price reflects this.

Coffs Harbour is a lovely coastal town that's on the up! Located halfway between Brisbane and Sydney, it boasts warm subtropical waters, fresh mountain air and a relaxed lifestyle. The already booming tourist trade is growing, thanks to the makeover of the famous Big Banana. Plus, a new water theme park which is now open - it rivals Gold Coast's attractions and definitely attracts people to stay in Coffs Harbour.

The motor inn is perfectly positioned on the Pacific highway, in the centre of the busy CBD. Within walking distance of Harbour Drive, shops, restaurants and trendy cafes - and just 10 minutes' drive from beaches - turnover is growing but it hasn't reached its full potential yet.

- 20 units, comprising 1 and 2-bedroom family rooms
- 2/3-bedroom owners' accommodation
- 2 swimming pools
- Off-street parking
- Freshly painted

This golden opportunity already enjoys a solid reputation and regular clientele so now's the time to snap it up at this competitive price and exploit its potential - all the while enjoying a fabulous lifestyle on the coast.

Must sell quickly due to health.
Business Features
Business Snapshot
Price:
Trial: no
This listing last updated: 28th Feb 2017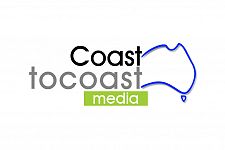 Coast to Coast Media

1300 306 749