Dirranbandi, Queensland 4486
$270,000 Neg
Tucka Shack Cafe, BYO Licence and Residence
Just the name of this great little business in a friendly country town is enough to make you want to buy it!

The Tucka Shack has been very cleverly set-up to cover as many income streams as possible - and even comes with your new home!

Dirranbandi is a great little town, friendly and safe, with a very good hospital, a school for kindy to Year 10, and a school bus service to St George for Years 11 and 12.

On offer is a busy, fully-equipped dine-in / takeaway cafe catering for a very reliable local trade, as well as passing traffic and the large number of seasonal workers from the surrounding cotton and wheat industries.

This freehold business is fully-equipped with all modern cooking equipment and refrigeration, including a 20ft walk-in cool room.

Extra features:
• The Tucka Shack holds a BYO permit from the local council
• The business is easily run by a couple plus 2 staff members
• Sale includes an air-conditioned, 2-bedroom flat at the rear of the shop, with a fenced lawn area + undercover car shelter

You really can't lose with this very smart investment - everything is there and it could be just the tree-change you need!
Business Features
Business Snapshot
Price: $270,000 Neg
Trial: no
This listing last updated: 8th Oct 2016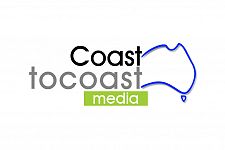 Coast to Coast Media

1300 306 749