Forbes, New South Wales 2871
Freehold $1.1 Million All inclusive
Profitable Caravan Park + Residence
You may be seeking a family business, or purely an investment - this attractive package would suit both, as there's certainly potential, as well as a healthy bottom line.

Forbes is a friendly community, located in the heart of the stunning Lachlan Valley, a really lovely place to call home.

Right on your doorstep is an 18-hole golf course, the pub is across the road and the shops are nearby, making this a perfectly positioned property for all purposes.

Operating as the Country Club Caravan Park, this property is located close to the Newell Highway, for easy access and plentiful trade.

The latter is reflected in solid net profit, which is providing a steady income for the current owner.

Depending on your plans, a new owner might like to increase the park's web presence, to generate more business.

Just look at these features:

• 3.5 acres of manicured lawns + gardens

• 3-bedroom owner's residence

• 19 recently renovated cabins + 39 camp sites

• New LED lighting, camp kitchen, amenities block + pet facilities

There is great value in this investment, with the freehold property value at $800,000 and the business leasehold valued at $300,000. A new owner could continue to enjoy this steady income, or take the business to the next level.
Business Features
Business Snapshot
Price: Freehold $1.1 Million All inclusive
Trial: no
This listing last updated: 8th Oct 2016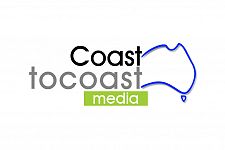 Coast to Coast Media

1300 306 749