Kempsey, New South Wales 2440
$166,000 Leasehold
Cafe/Coffee Shop
Guest House/B&B
BOUTIQUE B&B + CAFE - KEMPSEY, NSW
If you're a people person who loves old-world charm, this is the perfect business and lifestyle change for you.

Netherby House and the River Cafe are located on the stunning Macleay River in delightful Kempsey. This is an area rich in natural history and heritage, with scenic drives and walks, national parks and a breathtaking coastline. Conveniently located halfway between Sydney and Brisbane, Kempsey is known for its architecture and its grand old trees along the river.

On offer is AAA 4-Star rated business situated right on the river, boasting brilliant views and a perfect climate. Netherby House B&B received a 2014 Award of Excellence from booking.com and is the epitome of 1900s architecture. Its formal dining room, with open fireplace, can seat 30 making it perfect for business meetings, boutique weddings and other functions.

The charming River Cafe is set amongst delightful gardens and is known for its outstanding cuisine. Able to seat 60 people, there is potential to open at night and boost your income.

There are so many wonderful features here:

• 4 spacious guest rooms - 12ft ceilings

• Two-bedroom living for owner

• Licensed dining

• 2 x 3-years remainder on lease

• $250,000 turnover

• $76,000 Net profit before add back

With an attractive price tag this award-winning business has everything - location, potential, proven history and accommodation - in an area known for its first-class lifestyle. Now it could be yours!
Business Features
Business Snapshot
Price: $166,000 Leasehold
Trial: no
This listing last updated: 8th Oct 2016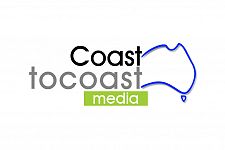 Coast to Coast Media

1300 306 749