Kevington, Victoria 3723
$900,000
Iconic Freehold Bush Pub and Hotel
Standing on 2 acres on the banks of the Goulburn River, the iconic Kevington Hotel is now for sale, offering a range of opportunities to a savvy buyer.

Built in the Gold Rush of 1862, the Kevington is 250km north east of Melbourne, with easy access to beautiful Lake Eildon, the Goulburn River Inlet and the stunning bushland around Jamieson.

This is High Country Victoria, where nature abounds, and you'll discover gourmet restaurants, boutique wineries and, of course, snowy Alps in winter.

Diversity is the key in business and the recently refurbished Kevington Hotel offers plenty.

Open all week for meals and accommodation, the Kevington started life as Garrett's Beer House, and is the only surviving example of the area's historic Gold Rush pubs.

Part of the recent upgrade was a new, state-of-the-art kitchen and refurbished dining room, ready to cater to the increasing number of visitors.

They come for the ambience, the great food and also to enjoy the hotel's huge riverfront dining area and picture-perfect beer garden.

At a glance:
• Accommodation for 28 people in 8 rooms + 1.5 acre camp ground
• Indoor / outdoor dining with beer garden + stage for live entertainment
• Current turnover $520,000pa with 62% GP

Boasting historic charm, modern facilities and a reputation second-to-none for great food and old fashioned country hospitality, this little gem will sell.

It would be the perfect business for a husband and wife team seeking a great lifestyle with income in one of Australia's most picturesque locations.
Business Features
Business Snapshot
Price: $900,000
Trial: no
This listing last updated: 8th Oct 2016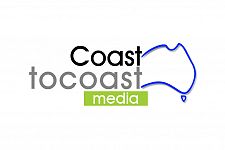 Coast to Coast Media

1300 306 749