Lucindale, South Australia 5272
Freehold price: $495,000
4 Freehold Strata Titled Apartments for Holiday Rent or Conversion
This excellent freehold property package on the spectacular Limestone Coast offers plenty of opportunities for business and pleasure.

Live-in, rent out or develop - the choice is yours! But one thing's for sure, the new owner of the Hammersmith Corner Apartments will never lose.

- 4 spacious, self-contained strata titled apartments under one roof on 809sqm
- Great location opposite the park in the centre of town
- 1 x one-bedroom, and 3 x two-bedroom, sleeping 4-6 people in each
- All apartments include fully functional kitchen, bathroom + laundry with washing machine/dryer, reverse cycle air-conditioning, TV/DVD
- Solar power
- 3-car carport + double garage (suitable for trade workshop)
- Prime street frontage with ample street parking
- Lock-up storage for each apartment
- Currently operated as short-term holiday accommodation

Lucindale is a great location for an accommodation business, given its proximity to pristine beaches, stunning national parks and wineries, as well as the amazing City of the Blue Lake at Mt Gambier.

The town hosts many annual events, such as the popular South East Field Days, and a music festival, and these bring many guests to town. In addition, the apartments are used by government employees, Lions Club VIP guests, sales reps, and those participating in sports events.

There is huge potential to convert this property into any number of enterprises, or simply rent out each apartment and enjoy a very healthy passive income. You could even live in one yourself!
Business Features
Business Snapshot
Price: Freehold price: $495,000
Trial: no
This listing last updated: 8th Mar 2017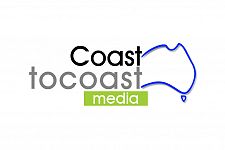 Coast to Coast Media

1300 306 749