Manuka, Australian Capital Territory 2603
$360,000 Neg
Homeware/Hardware
Print/Photo
Leading Picture Framing Business
Reputation is everything in business and this one has one of the best! Indeed, it is known as one of Australia's leading picture framing businesses.

Manuka is an inner south district of Canberra, rich in history, heritage and blessed with excellent facilities. It's easy to access the delights of the city, or venture further afield to enjoy the great outdoors. Mountains, national parks, wineries and picturesque villages are all with easy reach.

This is a rare opportunity to purchase a successful and well recognized framing and giftware business in this busy retail and commercial precinct. Being an independently owned and operated business, there are no franchise commissions or dues, giving you flexibility to run the business as you like to maximise your profit potential.

Established for more than 14 years, Framing Matters has an outstanding reputation and a loyal and expansive customer base, due largely to its personalised, high quality service, whilst tailoring the product to the individual needs of high end customers, such as museums and art galleries.

• Approx 167sqm floor space

• Existing, reliable workforce with accredited qualifications

• Weekly turnover of $10,000 approx. (6 days trade)

Perhaps this is already your trade; perhaps you simply have a passion for excellent quality and customer service; you know for sure it's time to be your own boss. Now's your chance.
Business Features
Business Snapshot
Price: $360,000 Neg
Trial: no
This listing last updated: 8th Oct 2016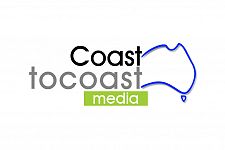 Coast to Coast Media

1300 306 749
Manuka, Australian Capital Territory 2603 Exact map location not provided