Nagambie, Victoria 3608
Leasehold price: $140,000
Leasehold Tavern with Modern Menu
The revamped Tabilk Tavern is located in Nagambie, a region of waterways, wetlands and wildlife, just 90 minutes from Melbourne and 40 minutes from Shepparton. It is the perfect for residents and visitors alike.

Located on the shores of a large man-made lake, Nagambie was the birthplace of Black Caviar, but it's equally famous for its great wine and top beers - both of which you'll find at the Tabilk.

Once known as the Tabilk Hotel, the revamped Tabilk Tavern has had a major overhaul with the introduction of a new menu focusing on healthy eating, including free range and preservative free ingredients.

The Tabilk Tavern's new Burger House features high quality, nutritious food. They have moved away from the traditional pub cuisine to concentrate on healthy and wholesome burgers which are grilled and delicious. Gluten and dairy free options are always available, along with vegan and vegetarian.

Team this with 16 quality beers on tap, and family-friendly beer garden, and it's easy to see why the Tabilk's so popular, with such a wide range of customers.

• Leasehold in great corner site location
• Beer garden + indoor children's playroom
• Fully operational kitchen + dining room capacity for 150
• Rent just $800 a week

The great thing about this business is that the transformation is complete and there's already a growing list of happy customers. So this could be just what you're looking for.
Business Features
Business Snapshot
Price: Leasehold price: $140,000
Trial: no
This listing last updated: 8th Oct 2016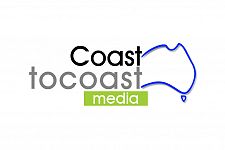 Coast to Coast Media

1300 306 749