Queensland Business For Sale
SOLD
Communications
Mobile Services
Plastic
Amazing eCommerce Business Opportunity For Sale FS
Patented High Tech products with Exclusive Manufacturing, Sales & Distribution for an International market.
This business consists of the Australian and World wide distribution of a patented uniquely designed Mobile and Tablet covers that block up to 90% of the radiation.
Features & Benefits:
• Exclusive Manufacturing, Sales & Distribution for international market.
• Mobile & Tablet covers are manufactured using the latest high tech shielding fabrics utilising a unique design.
• All documentation for Australia innovation Patent has been completed and is included in the sale.
• The covers have been independently tested in an Australian laboratory. They block up to 90% of radiation.
• Proven effectiveness 40 pages independent scientific test report.
• High margin RRP $59.00
• Websites with online ordering system. Included with the sale
• Packaging designed.
• Promotional materials including Point of Sale.
• Training Presentations and Sales Proposals.
• Stock on Hand.
• Current Inventory approx. 3,600 covers. Retail Value of $212,400.
• Models iPhone 4, iPhone 5, HTC one, Samsung 4. Available in White, Black and Orange.
• All iPad models available.
• A huge range of other colours, fabrics and phone models Patent and design trademarks in place.
• International Market.
• Current retailers sites included.
• Over 50,000 in Cash receivables.
• Suit men or women with passion to grow a product of a huge market.
• Ability to sell to Sub-distributors.
Full terms to be negotiated
This is a business suitable for someone looking for eCommerce business which includes everything needed to immediately trade. It will ideally suit someone with business & marketing skills to promote it to the various distribution channels/options.
Business Features
Business Snapshot
Price: SOLD
Trial: no
This listing last updated: 17th Aug 2016
Frank Sassin

0422 000 444
0422 000 444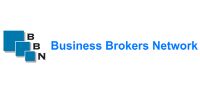 Exact map location not provided