Queensland Business For Sale
Medical
Medical
Medical Practice
Long Standing Highly Profitable Independent Medico-Legal Practice - BH
Medical Business Brokers are pleased to list and represent as exclusive agents this long standing and highly profitable Medico-Legal Practice based in Western Sydney. The practice is independently owned and functions on a part time basis with an incumbent experienced receptionist / administrator assisting the Consultant Dr.

This business has considerable Goodwill based on it profitability and length of tenure and a diverse range of referring legal practitioners. The incumbent owner has an extensive waiting list in situ and is looking to work themselves out of the business over a period of time and transition it to a new owner during that period who can continue servicing the needs of the referral base.

The acquirer could be an existing Consultant Doctor who is working in the Medico-Legal space or a current Consultant Doctor with specialisation as a General Surgeon, Orthopaedic Surgeon, Rehabilitation Medicine or Occupational Physician or similar who is looking to enter this line of work or add a new income stream to their existing practice model.

The business is open to expressions of interest.

For further information, contact Brian Hill at Medical Business Brokers on brian.hill@medicalbusinessbrokers.com.au or all 0438 633 607 (Direct). Due to the confidential nature of this business, information regarding location, name and details of the business will only be provided to those who complete and execute a Confidentiality Agreement.
Business Features
Business Snapshot
Price:
Trial: no
This listing last updated: 20th Sep 2016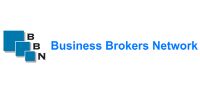 Exact map location not provided