Queensland Business For Sale
SOLD
Medical
Medical
Medical Practice
General Practice For Sale - Lake Macquarie District - NSW
Medical Business Brokers is selling this well established and profitable general practice in the Lake Macquarie Region of NSW. Just on an hours drive from the northern fringe of Sydney this practice has 4 incumbent doctors and is a well established business comprising of a combination of bulk billing and fee charging patients across a varied demographic. The business owner is not an incumbent doctor and the practice is stand alone in the sense that it has administration, reception and floor management in place as well as a practice nurse. The current owner has managed the business from "arms length" while abroad. The floor plan also allows for expansion for further practitioners and the current practitioner hours allow for new practitioners to enter the business at no cost. The practice would also be of interest to potential medical investors or corporates looking to expand their footprint.

Interested parties will be required to execute a Non Disclosure Agreement prior to any information being provided regarding this business. The Non Disclosure Document can be downloaded from the following link

http://www.medicalbusinessbrokers.com.au/NDA%20Lake%20Macquarie%20Region%20General%20Practice.pdf

Please paste this link into your browser, download the document and return via email to the Business Broker at the bottom of the document to obtain information.
Business Features
Business Snapshot
Price: SOLD
Trial: no
This listing last updated: 30th Nov 2016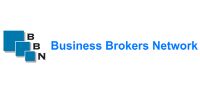 Exact map location not provided