North Epping, New South Wales 2121
Price on Application
Heavy Plant Transport Business
The owner of this well known machinery transport business would like to retire - now that he's 78! And that means a golden opportunity for the lucky buyer.

Cregan Carrying Company operates out of the Sydney suburb of Mount Annan, 60km from the CBD. Located just off the M5 motorway and Hume Highway, the area is well served by schools, sports facilities and shopping malls.

Home to the Australian Botanic Garden, with its peaceful water features and picnic areas, the area is well placed to enjoy all the region has to offer.

Trading as Hire-A-Lift and established in 1989, this business is involved in the transport and positioning of heavy industrial and commercial machinery and equipment.

The client list is long and varied, with existing contracts in place, and significant future works scheduled. The current owner will personally introduce the new owner, and assist in handovers.

But wait, there's more! This business isn't currently advertising, and doesn't have an online presence. Imagine what some active marketing could do to your turnover!

The business comes with:
• Huge range of vehicles and plant, including tilt trays, cranes, trailers, prime mover, forklifts and more
• Full client list and introductions
• Existing contracts and scheduled bookings

This is an exciting opportunity for younger blood to take the reins and drive this already successful business to the next stage. What are you waiting for!
Business Features
Business Snapshot
Price: Price on Application
Trial: no
This listing last updated: 8th Oct 2016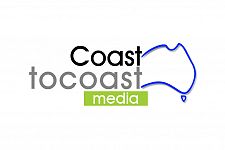 Coast to Coast Media

1300 306 749