Not Assigned, Not Assigned 0
$135,000 WIWO
Freight Business South East QLD For Sale
This business transports mainly 'industry specific' items between Brisbane and the Sunshine Coast with additional generalised pallet freight, which is increasing quickly in demand. There is a need in the market for this type of freight service and the business has a considerable potential for growth.

KEY BENEFITS:

5 day per week business
Perfect for owner operator
Easy to operate
Run from your own premise, or lease existing office on the Sunshine Coast
Growing rapidly without advertising
Highly systemised
Modern and well maintained truck (with support ute included)
Can be run out of Brisbane or the Sunshine Coast

There are many directions this business can expand, and could also work well alongside a courier business or similar.

For more information about this business contact Ken Dyce at T D Mango Business Brokers 0439 106 741.
Business Features
Business Snapshot
Price: $135,000 WIWO
Trial: no
This listing last updated: 7th Jun 2017
Ken Dyce

1300 711 514
0439 106 741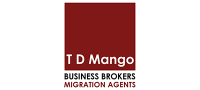 T D MANGO Business Brokers