Orroroo, South Australia 5431
$387,000 Negotiable
LICENSED POST OFFICE + HOME - ORROROO, FLINDERS RANGES, SA
It may not be the biggest town but, when you see the number of new homes being built, and the fact there are no empty shops in the main street, you know it's a thriving town.

Orroroo is located in the Southern Flinders Rangers (and the gateway to the Flinders Ranges) and links the Barrier Highway to the Eyre Highway. An hour from Port Augusta and Port Pirie, and just three hours from Adelaide, it's also perfectly placed for the thousands of tourists who pass through.

Already a profitable business - growing at around 7% a year - there is scope here to cash in on the increasing number of locals and tourists by adding new merchandise.

This is a sound investment package that includes:

• 1400sqm corner allotment + 3-bedroom home

• Carport + 2 sheds + 2 new 5000L rainwater tanks

• 251 PO boxes bringing in $17,500pa

• Mail delivery round, which could be assigned to 3rd party

• 2 postie bikes + Toyota delivery van

This is a growing town with a large school, sporting amenities, hospital, and 25+ businesses, including two hotels. So this would make an ideal business for a couple or family seeking an easy going lifestyle in a great country town.
Business Features
Business Snapshot
Price: $387,000 Negotiable
Trial: no
This listing last updated: 8th Oct 2016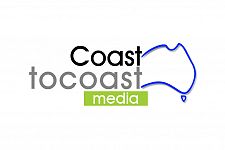 Coast to Coast Media

1300 306 749