Pakenham, Victoria 3810
$425,000 all inclusive
Fish Farm - Aquaculture Business
The fish farm is based in Pakenham, Victoria, in a quiet, industrial location, ideal for an aquaculture venture, close to its customer base.

The business, which features a 28-tank indoor recirculation system, has been supplying live fish to the growing Asian market around Melbourne for 12 years and is one of only three major suppliers in live cod market.

There are two separate systems, currently fully stocked with 18 tonnes of variously-sized Murray cod and Golden perch with a production capacity of 25 tonnes per year. There is an option to expand on the smaller system as the adjoining factory lease is available.

Both systems have automatic back-up generators, natural gas heating and mains water.

Included in the price:
• All tanks, pumps, filters and ancillary supply systems fully operational and impeccably maintained.
• 20 tonnes of quality fish in various growth stages.
• Regular and growing customer base.
• All government licences and registrations are in place.
• All handling equipment and Mercedes transport van.
• Back up generators and forklift.

Full list of equipment is available by request.

There is a 3x3 lease in place and there is an option to acquire the lease on the adjoining factory.

With the current owner offering full operational training, and with an established customer base, this is a fantastic opportunity for someone looking for a lifestyle change.
Business Features
Business Snapshot
Price: $425,000 all inclusive
Trial: no
This listing last updated: 8th Oct 2016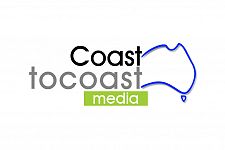 Coast to Coast Media

1300 306 749