Queensland Business For Sale
SOLD
Carpet Cleaning Business Sunshine Coast
Work from home with the hours of your choice!


Specializing not only in quality carpet cleaning, but also leather & upholstery cleaning, tile/ grout cleaning and vinyl stripping, this gives more options to bring in the bucks.
This is not a franchise, but has the benefit of being affiliated with a company who offer great marketing and a 1300 number to take the calls for you.


An existing cleaning business could also bolt this on to their services to reap the extra income.
Experience is not required for this business, but with the addition of a pest control licence, there is plenty of opportunity to expand.


A sign-written van with the required equipment is included in the sale of the business.
Why not employ yourself start working immediately for a small investment.
Business Features
Business Snapshot
Price: SOLD
Trial: no
This listing last updated: 29th Apr 2016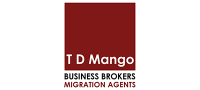 T D MANGO Business Brokers
Exact map location not provided