Queensland Business For Sale
SOLD
Building and Construction
Garden/Household
Homewares/Hardware
BUILDING INDUSTRY TRUSTED SUPPLIER RENOWNED PRODUCT SE QUEENSLAND AC
This easy to operate low risk supplier of the product that completes the security of most homes and the Families treasured positions. This company has had an allegiance and Master Dealer Distributor Agreement with a highly respected Australian and Internationally recognized and trusted supplier for over 35 years. This Aussie Icon Brand and product range, associated Parts and Service back up network are Industry Market Leaders. Like Hoover is to Vacuum Cleaners and Sunbeam is to Mixmaster's, this brand is the name that most Australians would automatically associate and first choice within this sector of the Building Industry.
Income streams from sales leads from their own marketing and their Supplier's referrals have constantly been in excess of $2,000,000. Encouragingly they have exceeded that figure YTD and no doubt will also show a record Profit for this year IN EXCESS OF $350k.
The purchaser will be required to have or provide a nominee with recent experience and qualifications in the Building Industry. You will also have the support of the long term staff that is well versed with their job description and responsibilities.
Business Features
Business Snapshot
Price: SOLD
Trial: no
This listing last updated: 18th Nov 2016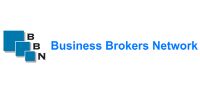 Exact map location not provided