Queensland Business For Sale
SOLD
Building and Construction
Garden/Household
Homeware/Hardware
WHOLESALE TRADE RETAIL SUPPLIER BUILDING INDUSTRY - AC
Established 35 Years this business is the Exclusive Accredited Distributor for a product which is a necessary part of every Dwelling or light Industrial Building.
Income streams are from Business to Business Trade Sales, End User orders, Spare Parts Sales, Annual Maintenance, Onsite Repair Services and DIY Handyman. Their highly experienced Staff handles most chores unsupervised as this is not a high-tech or specialist trade skills requirement process.
The Marketing Combination from Manufacturers Head Office, their own Website and reputation driven repeat sales ensures a steady stream of quality enquires. It also helps they are cobranded with such a trusted name. If you are looking for an easy to run, consistently maintainable and top performing business this one should not be overlooked. They trade strictly Monday to Friday, continues while the Boss is away and has provided him with an enviable lifestyle.
High Cash flow from over $2,000,000 annual sales and forecasted net of $350,000 this year will tick a lot of your boxes. This is truly an easy to take over business and the Vendor who wishes to retire will offer more than enough support throughout the process.
Business Features
Business Snapshot
Price: SOLD
Trial: no
This listing last updated: 24th Oct 2016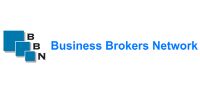 Exact map location not provided