Toowoomba, Queensland 4350
Price all inclusive $300,000 firm
Maxi Cab Licence & Van
For sale owner-driver Maxi Cab Licence and Van in Toowoomba.

Part of Garden City Cabs, the largest cab company inToowoomba.
Has contacts with QLD Health, most of the schools, Endeavour and QLD education. The QLD Education job is bringing special education students to and from school each day. These jobs are allocated on rotation basis and are valued from $80 to $250 per day.

Toowoomba has a large retirement community which is a good source of business for maxi cabs.

Van is a 2015 model, only on road since July. It features dual fuel - petrol and gas.

Ill health has lead owner to sell.
Business Features
Business Snapshot
Price: Price all inclusive $300,000 firm
Trial: no
This listing last updated: 8th Oct 2016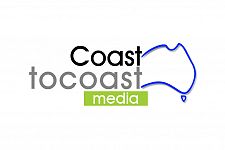 Coast to Coast Media

1300 306 749