Yellowdine, Western Australia 6426
$295,000 negotiable + SAV
Restaurant
Service Station
Renovated Rebranded Shell Truck Stop
With the hard work already done, and the investment made, this is the perfect time to snap up this busy leasehold truck stop at Yellowdine in WA.

Yellowdine enjoys a prime position on the Great Eastern Highway, around 400km east of Perth, and benefits from local, tourist and passing trade.

The truck stop was renovated and rebranded by Shell in January this year, with the well known name an excellent marketing tool. The site includes a good-sized parking area for road trains, as well as fuel, a shop, and accommodation in the form of 4 single-bed and 4 double-bed dongas.

Significantly boosting income here is the fully established restaurant that serves breakfast, lunch, and dinner, plus a busy caravan park, which includes a swimming pool.

The shop sells all those essential items, like car accessories and engine oil, as well as cold drinks, snacks, confectionery, chips, ice-creams, sunglasses and CDs.

At a glance:
- All new equipment in the shop, including a Point of Sale system ready to go
- Dining area seats 20 people with restrooms, plus a fireplace
- Freehold option available if desired

This is a great time to step in and make this renovated truck stop your own, and profit from the growing number of travellers passing through the area.
Business Features
Business Snapshot
Price: $295,000 negotiable + SAV
Trial: no
This listing last updated: 8th Oct 2016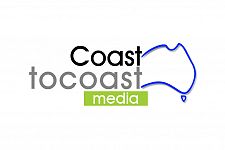 Coast to Coast Media

1300 306 749