420 Queen Street, Brisbane City, Queensland 4000
SOLD
2 Storey Skyhome with Brisbane's Most Amazing View from the 62nd Level & Fully Refurbished!!
This apartment has been the sellers pride and joy and is definitely a regretful and reluctant sale. Having lived there for many years work has now pulled her back to the Southern States and so she is selling this amazing property after luckily securing it brand new from the developer almost 8 years ago.

As you enter the apartment one of the first impressions I had was how spacious and how modern it felt. The kitchen in this apartment is such a great space that opens out to the living area in an open plan design. There are heaps of cupboards and plenty of bench space all complimented by stainless steel appliances and European fittings.

Passing the kitchen you open up into the living area that has these amazing floor to ceiling windows that just bring this breathtaking view right into the space and create a framed image that you really could just stare at for hours.

The first level also contains a well sized third bedroom with built in robes as well as a guest power room that is really a must have in a 2 storey apartment.

When you walk up the stairs and enter the second level of this immaculate residence there is no doubt that the first thing you realise is that the ceilings have to be 10feet high giving this entire floor an added feeling of space and an luxurious ambience that is consuming. Which is great because on this level you have your choice of 2 private master suites.

Each master suite has an oversized walk in robe combined with a stunningly appointed en-suite complete with separate bath and twin vanity units. The rooms are spacious and also have floor to ceiling windows that span the entire width of the rooms which once again bring the inspiration of the view into these private living spaces. I have personally stood there on several occasions and just imagined what it would be like looking out at this view whilst I was laying in my bed and I have to tell you...I am jealous of the lucky purchaser who is going to acquire this property.

The apartment has been fully repainted through out, has brand new floors through out and has a fully refurbished kitchen, bathrooms and powder room. There are also 2 secure car parks located on level 2.

For those of you who don't know, the Aurora Towers is one of most impressive buildings in Brisbane standing 207 metres heigh, it's Brisbane's third tallest building. The complex features a heated pool, amazing gymnasium, sauna, entertainment area and cinema for residents. It's also in extremely close proximity to the train at Central Station and the centre of Brisbane's shopping district the Queen Street Mall.

So in summary, the opportunity presented before you is to purchase what is in my opinion the best valued 3 bedroom residence in the entire Brisbane CBD Market. I've been selling property in Brisbane for over 9 years and I've seen a large number of apartments. The one thing that is a common theme amongst those apartment that experience above average capital growth is that they all have a dramatic point of difference…and the view combined with the 10ft ceilings on the second level of this apartment separate this property from anything else that is currently on the market in this price range.

For the owner occupier, this property is a pure representation of success.

For the investor, spend a little on furniture and you can achieve over $1000 per week in rent. (I'm happy to talk to you about the costs of this if you are interested as we rent an identical apartment in the building currently)

If you would like to arrange a private day or evening viewing of this property please give me a call on 0414 376 182 or send me an email at tavis@housian.com.au

I genuinely believe that this property is a really fantastic opportunity and welcome any questions you may have.
Apartment Features
General Features
Bedroom: 3
Bathrooms: 3 (Ensuites: 2)
Garaging: 2
This listing last updated: 6th Nov 2014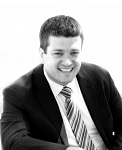 Tavis Callard

07 3852 3498
0414 376 182