78 Nathan Terrace, Yeerongpilly, Queensland 4105
SOLD
A Truly Magnificent Home!!! 787sqm of space, backing onto 3 hectares of natrual reserve, 4 separate living zones and fully refurbished
From the moment you turn off school road and begin driving down Nathan Terrace Yeerongpilly, you can immediately tell that something is different but what is it. It took me a few times but then I realised that that this street is a little wider than most and nearly every house is sitting on large established block of land. Once I realised this, there was no doubt in my mind that this is definitely one of the best streets in the area.

Then at the end of the street, nestled privately in the corner and behind two very stately large wrought iron gates is 78 Nathan Terrace......and might I say that now I've become intimate with this home I can put my hand on my heart and tell you that this is one of the most impressive homes I've been into in many years.

So lets begin the journey.

As you walk through the gates it dawns on you just how much pride the owners have in this property that has been their family home for over 12 years. I mean the gardens look like something out of a royal magazine. Every bush is pruned, the lawn looks like they've been mowed with a pair of scissors...there is just nothing out of place. The other obvious stand out is just how massive this home really is.

So as you enter the gates the choices are many at this juncture. Do I walk around to the left and explore car accommodation or do I enter the house through the massive downstairs rumpus or do I continue the magical journey and proceed up the ornate entrance stair case that look like they've been made simply to enjoy. So it's up the stairs I go which leads me through the front entrance gate and onto the first of 2 spacious balconies. From here you can turn around have a second chance at admiring how amazing this front garden and entrance really is.

Through the front door you walk down a hall which accesses 3 of the 6 bedrooms in the home. To the left is the massive master suite (AC and Heaps of Natural Light Included) with a spacious fitted walk in robe and an immaculate en-suite to compliment what is a really beautiful master space. The other two bedrooms on this level are also easily described as being massive (AC and Heaps of Natural Light Included in both) and offer loads of space in their full height built in robes. Also off this hall way there is separate study nook, which accesses the down stairs living space but we'll venture down there a little later on.

Continuing on this level at the end of the hall you enter the main living area which is a combined open plan living, dining, kitchen as well as providing access to the 4th bedroom, separate toilet and 2nd bathroom which includes a bath as well as an enormous entertaining deck big enough for a lounge as well as a 10 seater outside dining setting. I suppose the first thing I loved about this space was the way that the living, dining, deck and kitchen all blend together to provide a seamless living space complimented by 10ft ceilings throughout and a combustion wood heater for those colder nights. The kitchen offers heaps of storage, heaps of bench space, stone tops, stainless steel appliances and a massive servery window providing direct access to the external deck and dining area. As with the living area, the entire top level of this home including all of the bedrooms have 10ft ceilings through out and the entire floor is also serviced by the comfort of a "Whole of House" fan providing fresh air cooling options like nothing you have experienced before. (For those of you who have never experienced a whole of house cooling fan, it's truly something that I must say I'm going to add to every house I ever live in from this day forth...WOW)

Once you've finished exploring the first level of this home you can venture through the study nook and downstairs where there is a massive rumpus room, as well as bedroom 5 and 6 (Also both with AC, Heaps of Natural Light and Built in Robes), a mansion sized laundry (With heaps of storage and bench space) and of course the 3rd Bathroom.

When you first arrive downstairs you are standing at the edge of what I can only describe as one of the largest rumpus rooms I've stood in this year. Being fully tiled it could cater to a range of multi purpose uses and provides easy access to all of the additional spaces downstairs including the fully painted garage, the under stair storage with high security safe or directly out the back to the entertaining area and pool. I mean, this place is huge and I haven't even stepped outside yet.

So when you do eventually step outside it's so inviting and well presented that you could easily picture yourself spending countless hours relaxing with family and friends around the pool, whilst some people are upstairs on the deck, others out the front shooting hoops in the driveway and even others in rumpus watching a movie or cooking up a storm in the kitchen. You literally could be in a house with 6 other people and have to spend time searching for them because there is so much room and so many separate living areas.

And then, to top it off, this home backs onto 3 Hectares of protected natural bush and parkland reserve which have really been an extended back yard to the current owners family whilst they were growing up. There are only a handful of homes where you can literally step outside your back gate and kick a foot ball as hard as you can and then still have 2 or 3 football sized spaces to run around on. This natural reserve is protected the monetary value that this adds to a family home like this is unable to be properly accounted for, but to the current owners it retains some of the most memorable moments they have spent with their 4 beautiful children growing up in this truly magnificent Australian family home.

On final note, I'm sure that I've missed a lot of the smaller details that make this home as amazing as it really is and all I can say is this. The current owners of this home are a truly amazing couple who have raised their four children in this home over the past 12 years, if there is a creature comfort that you would expect to have in a home then this home will surely deliver it including Air Conditioning in every space that needs it, enough cupboard and storage space to cater for a large family, light switches and power points in every place you would want them and a garden that looks amazing but is really very low maintenance. In addition to this, the owners have recently refurbished the entire property making sure that the new owners had a No Maintenance home to walk into. This gesture, for me, really shows the type of people that the current owners are.

In my opinion, this is a truly magnificent home that needs to be experienced to be appreciated and admired. For those of you who make the time to arrange an inspection I am confident that you will be as impressed with the home as I obviously am.

To arrange your private inspection please call Tavis on 0414 376 182 or email me at tavis@housian.com.au.
House Features
General Features
Bedroom: 6
Bathrooms: 3 (Ensuites: 1)
Garaging: 1 ( secure parking )
Carports: 3
Fully Fenced
Internal Features
Air Conditioning
Reverse Cycle Airconditioning
Split System Airconditioning
Built In Robes
Dishwasher
Floor Boards
Split System Heating
Hot Water System: electric
Specialty Rooms
Rumpus Room
Study
Living Areas: 4
This listing last updated: 7th Sep 2015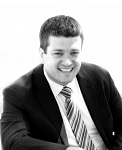 Tavis Callard

07 3852 3498
0414 376 182